Show Posts
This section allows you to view all posts made by this member. Note that you can only see posts made in areas you currently have access to.
Messages - eoey
Pages: [1]
2
« on: 17:14, Sat 24 January 2009 »
got it on my dodgy box haha

also watched it again on you tube your more than welcome to come and check her out if your about
3
« on: 17:09, Sat 24 January 2009 »
mainly my plans for it are to have it as a weekend back road warrior/rare track day weapon so im looking to run a turbo with not much lag but a bit more unnf target is about 155bhp-165bhp with maximum tarction.

body work is a bit rough in places so ideally id want a fresh respray on it but only when money comes my way

spec so far

spec list:to date

exterior

raider blue
gt tuning grill mouth vented front bumper
clio 172 ph2 wheels with toyo prxie px4e's
clear indicators/repeaters
euro rear lights

interior-

standard raider interior
jvc headunit
campus blank off replacing centre vents
boost gauge
gt tuning boost controller
gt tunning handbrake cover and gear knob

enigine/tuning

heavy duty clutch and lightened fly wheel
scorpion 2 1/2 inch exhaust
k-tec 2 1/2 inch crossover pipe
dump valve
k-tec turbo heatshield
ngk racing(iridium) pulugs
gtt competition kevlar leads

brakes and suspension

265 mm drilled disks
carbone loraine rc5 pads
avo adjustable coilovers (front)
adjusted torsion bar to match
4
« on: 14:24, Fri 23 January 2009 »
thanks for the comments guys

@frix they bolt straight on i have 5mm spacer aswell still rub at full lock and if you give people the privalge of your rear seats
5
« on: 12:16, Fri 23 January 2009 »
heres a few pics will put up a project at a later stage
new rear bumper and grill are being sprayed now (standard)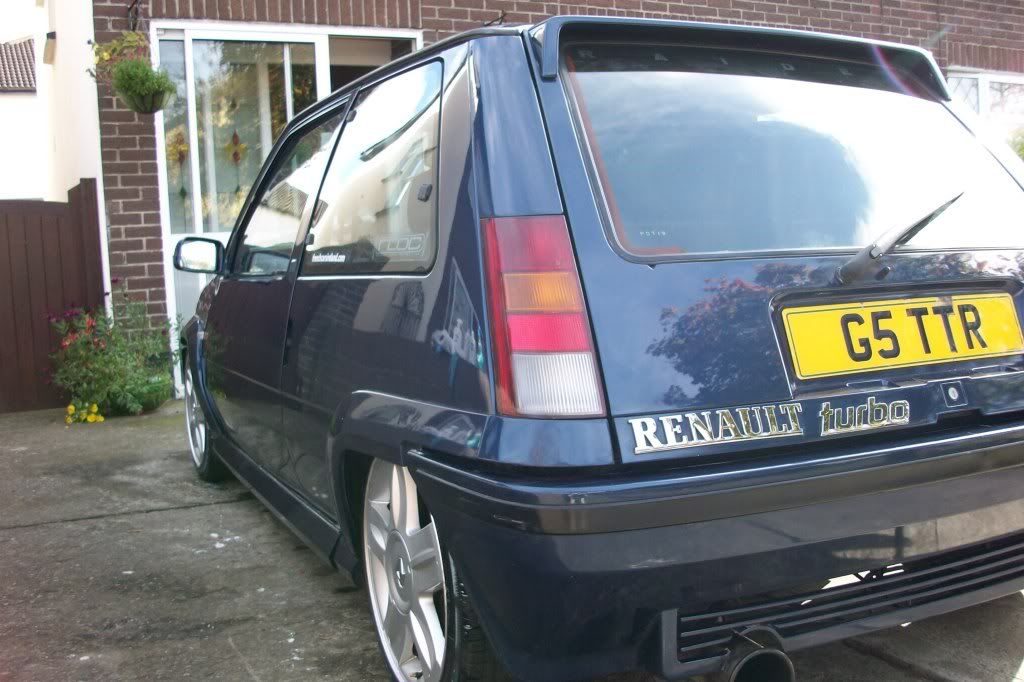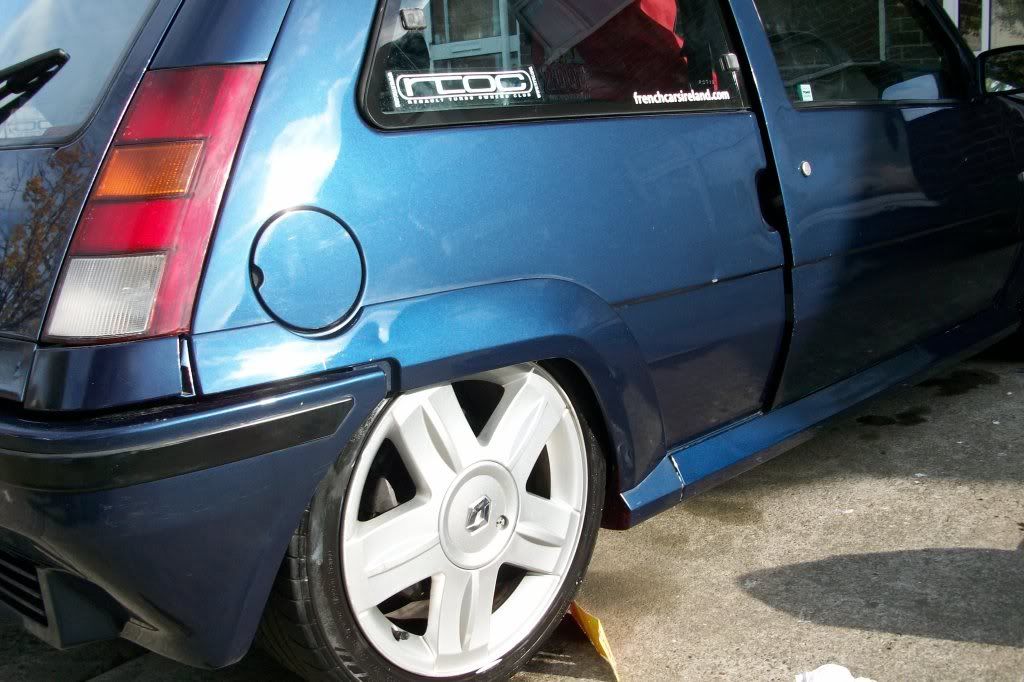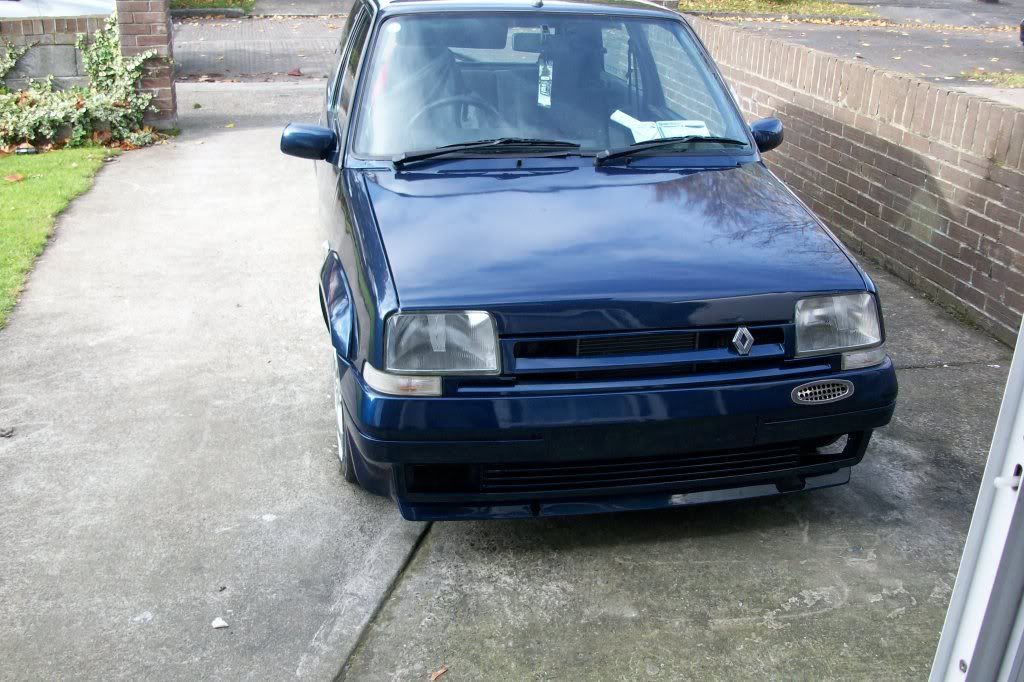 6
« on: 11:23, Fri 23 January 2009 »
7
« on: 11:09, Fri 23 January 2009 »
in a place called leixlip.

was it your raider that was on 5th gear btw?
8
« on: 10:20, Fri 23 January 2009 »
hey guys

names eoin drive a raider which is my favorite worst nightmare and live outside dublin ireland

seems to be a good site alot of knowledge of these little terriers floating around so hope to learn a bit more.the guides are great btw
Pages: [1]