1
« on: 19:48, Tue 15 October 2013 »
Well here are some pics of my "third" child...
Original Dutch car, im also Dutch by the way
My beloved R5GTT with tons of mods.
He left the assembly hall in 1990 as a standard R5GTT.
The usual mods were carried out, Group A carb, Big jim racing made me a sweet 2.5 inch stainless steel elbow with downpie which fitted perfect on a nice T25 turbo. So i had enough horsepower at that moment.
This is how she was before the restoration: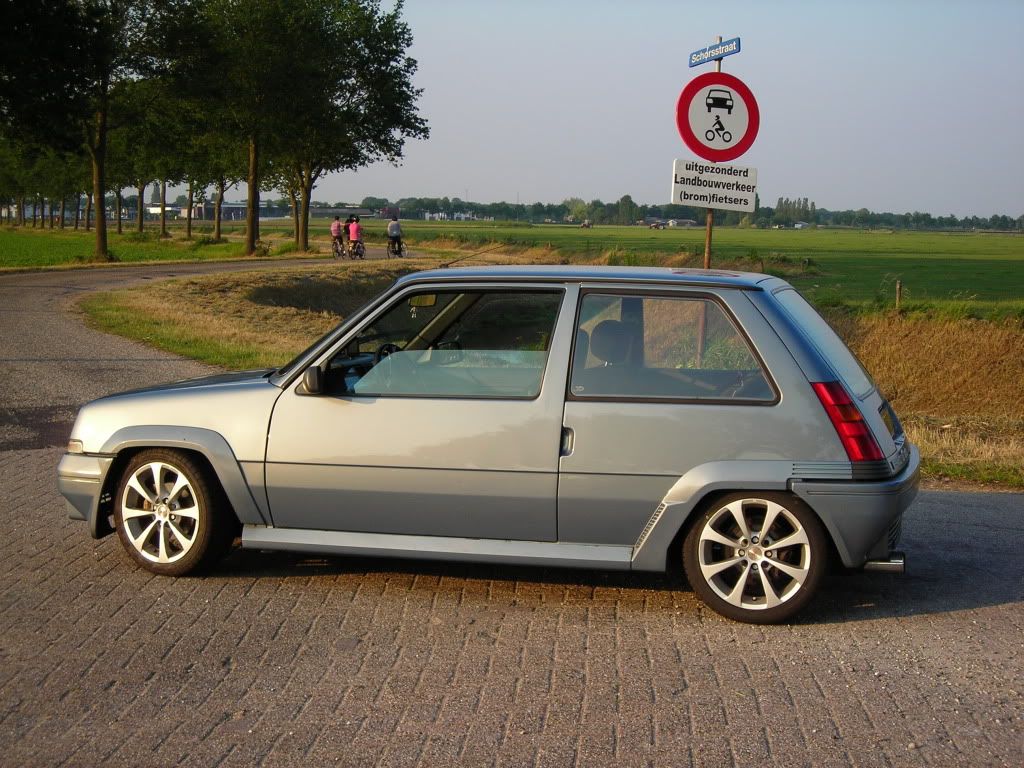 After a lot of years of having good fun and few troubles with it i desided to do something with the car so i restored it completely, to the last nut and bolt.
As i was stripping the car i had the opportunity to buy a just prime spray fase 2 bodyshell.
Couldn't resist it so i swapped al the components from the fase 1 to the fase 2.
last year i started to rebuild it.
So...after al lot of hours in my garage and a lot questions from my wife (she is afterall the minister of finance in our house).
So a few weeks ago i finished the restoration and i'll list the mods ive carried out:
-fully restored and sprayed in Renault 5 raider blue.
-Volvo 480 turbo engine with Mega squirt (whats in a name...) KDFI computer.
-new T25 turbo(designed for a Saab 9000) and 2.5inch stainless steel one piece elbow/down pipe.
-Clio Willams gearbox with uprated clutch.
-Clio Willams steering house
-Clio Willams wishbones.
-Clio Willams rear axle.
-fully adjstable front suspension
-yellow rear Koni's.
-285 mm big brake kit
-K-tec side exhaust
-forge front mounted intecooler.
-external 13 row oil cooler.
-Mercedes benz 2.3 fuel pump.
-SFS silicone hose set.
-Diesel radiator
-heavy duty engine mounts
-Sparco Evo bucket seat.
Currently running @ 14 Psi that delivers about 185 BHP on the wheels.
Now...after al lot of hours....