1
« on: 18:57, Mon 11 January 2010 »
Because this happens-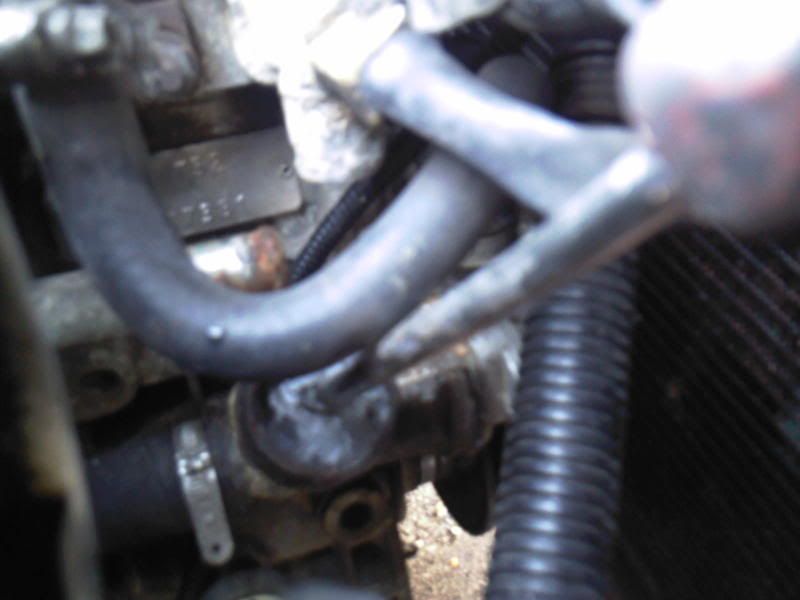 Yes, that is a screwy hammered into the solid ice of the housing behind the water pump.
How did this come about? Well, someone who shall remain nameless didn't put any in his car. In this rather obtuse weather, it froze the coolant in the system.
Fine, no issue, it'll melt the ice in the block when the engine warms....but not in the Radiator.
Result- no flow around the rad, car overheats and blows 2 coolant hoses. Spews water everywhere.
Come to fix it a couple of days after it gets here, and I start it up. SCREEEEEEEECH. The water pump is frozen SOLID and the belt is slipping as the pulley won't move!
I had to get a gas torch out to defrost the water pump to run the engine in the end....then let the engine get warm enough to radiate heat on to the Rad to melt the ice in there. If it's not damaged anything else i'll be amazed.
So....33% antifreeze mix everyone!!!