Show Posts
This section allows you to view all posts made by this member. Note that you can only see posts made in areas you currently have access to.
Topics - Maxwell
Pages: [1]
2
« on: 18:20, Sat 24 October 2009 »
Spotted a few non renault projects on here and thought i would show you my saxo vts supercharged project.
started off like this in september last year
and now its like this
Loom Before
Loom finished
For the bin!!!
with charger on for show
head painted with carbon oil cap and liquid yellow rockers
3
« on: 20:06, Thu 08 October 2009 »
Well im john from northern ireland, but working in south france on the airbus a380. i used to have an r5 years ago and vowed never to get one again lol
but my love for them never went away and i just picked up this 5 gt turbo raider from a guy on here/and from my local forum......with 57,000 miles.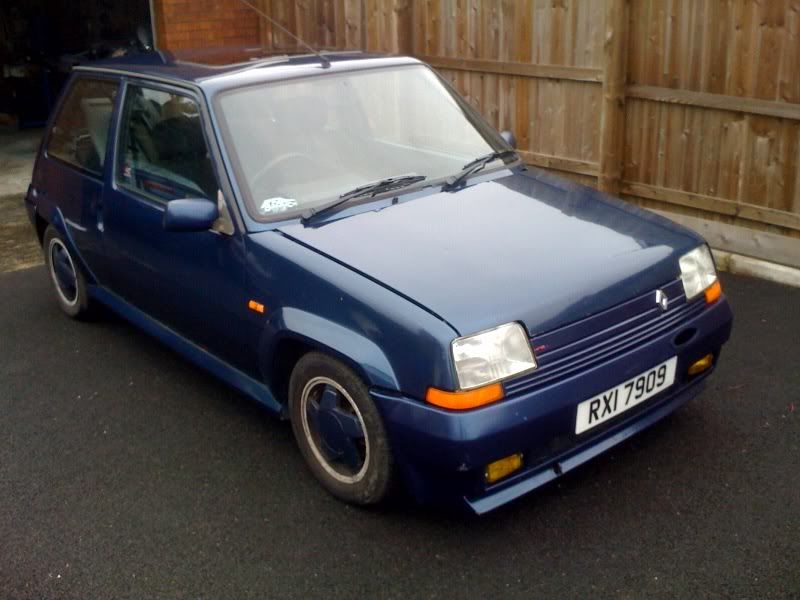 4
« on: 19:58, Thu 08 October 2009 »
OLLIe off the site (and local to me) had his heart set on a well specced white r5 gtt and decided to sell the raider
viewtopic.php?t=4952&highlight=
even though i had a red r5 gtt when i was younger (which broke my heart and vowed never to get another one), he knew from the day he bought it, i loved the car and hinted many of times that if it was for sale i would buy it....so ii swooped in with an offer he couldnt refuse and ended up buying the car
since his thread (link above)/since i got the car, me and my mate spent 2 or so hours stripping it of its sunroof. door cards, interior trims, rear screen quarter windows and few engine bits and bobs...
pics wise theres not much difference, but i have ordered an oem phase2 grille from cgb motorsport and i have been in contact with mike @ gtturbospares.co.uk, getting a shortlist of oem bits and bobs. Im just trying to get the ball rolling as fast as possible......BUT I DO ALSO HAVE TO ATTEND TO MY ONE AND HALF YEAR 2000 SAXO VTS SUPERCHARGED PROJECT, so it will take time.......but hopefully i will have both cars finished for the FCS (french Car Show) next summer.
*************just a reminder this is going to be a 100% oem/standard restoration.......even to the standard exhaust***************
here goes the extra pics, following OLLIe's thread
and my mates garage starting to fill up nicely with hot hatches
Pages: [1]