1
« on: 22:52, Tue 03 March 2015 »
Hi guys,
I want to invite you all to the annual season opener of the Dutch Renault Tuning Club! I know it's not around the corner, but it would be great to see you there and share our enthusiasm about our great little Turbo!
This event will be held at the Renault dealership
Van Kesteren
in
Kampen, NL
. After a good 10 days of promoting this we already have received confirmation of 19 GT Turbo owners in The Netherlands to attend this event. More 5's will join from Belgium and Germany. Will you add some of the British Fives to that?
More information can be found op our website:
www.renault-tuning.com
or our
Facebook page
(unfortunately for you, most information is in Dutch, but I will be happy to translate!).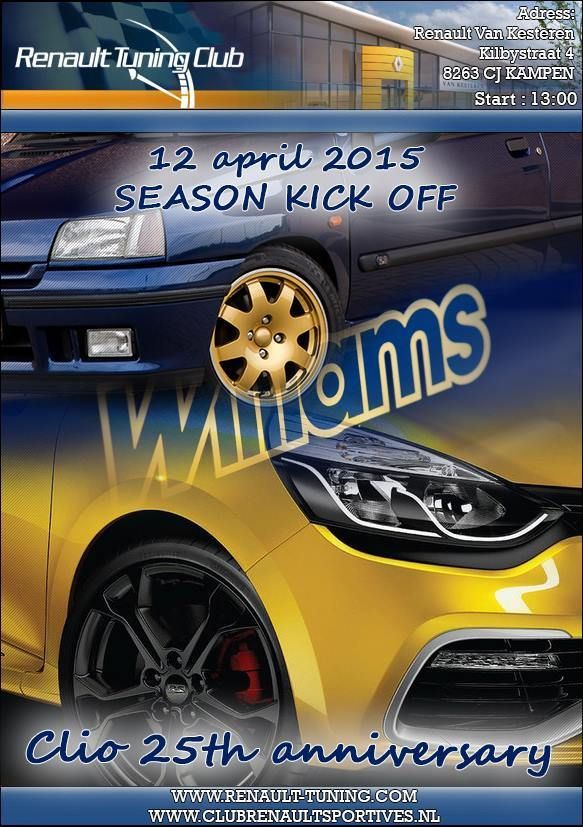 The event on Facebook can be found here:
CLICK!
If you have any questions or need any information, please don't hesitate to contact me! (Y)
I hope to see some (or all!) of you there.