Show Posts
This section allows you to view all posts made by this member. Note that you can only see posts made in areas you currently have access to.
Topics - wreelybro
Pages: [1]
1
« on: 16:35, Thu 04 September 2008 »
Here are a few Pics taken while at Prima Racing....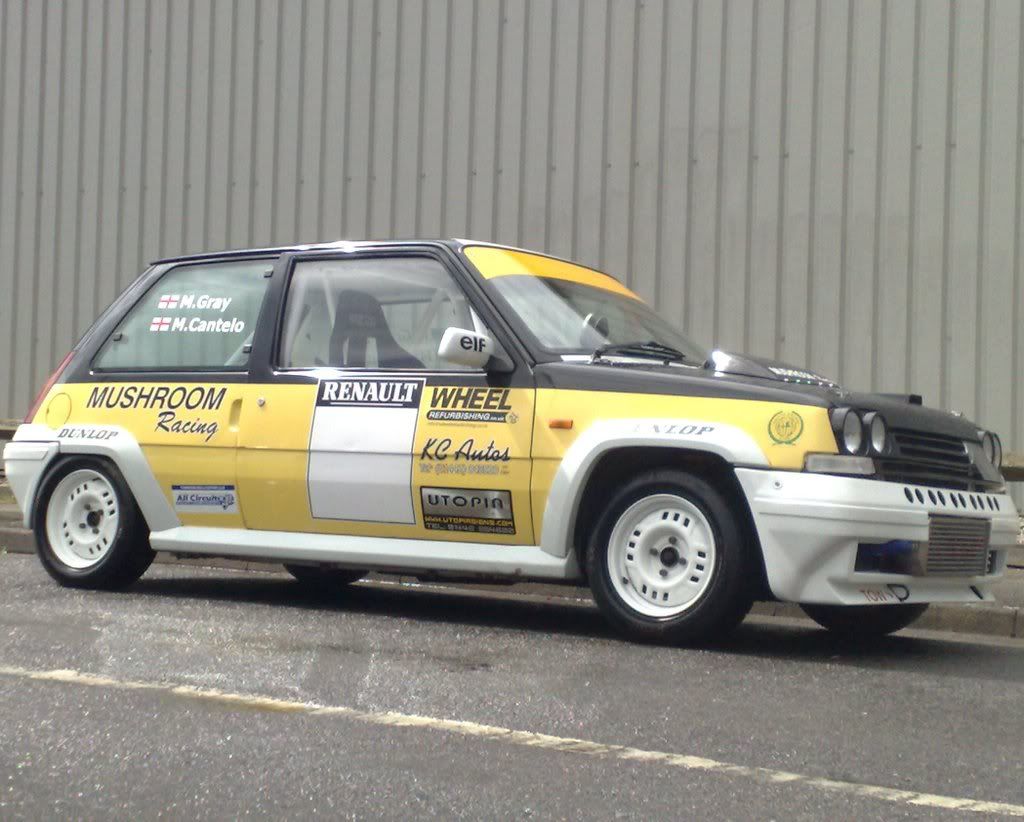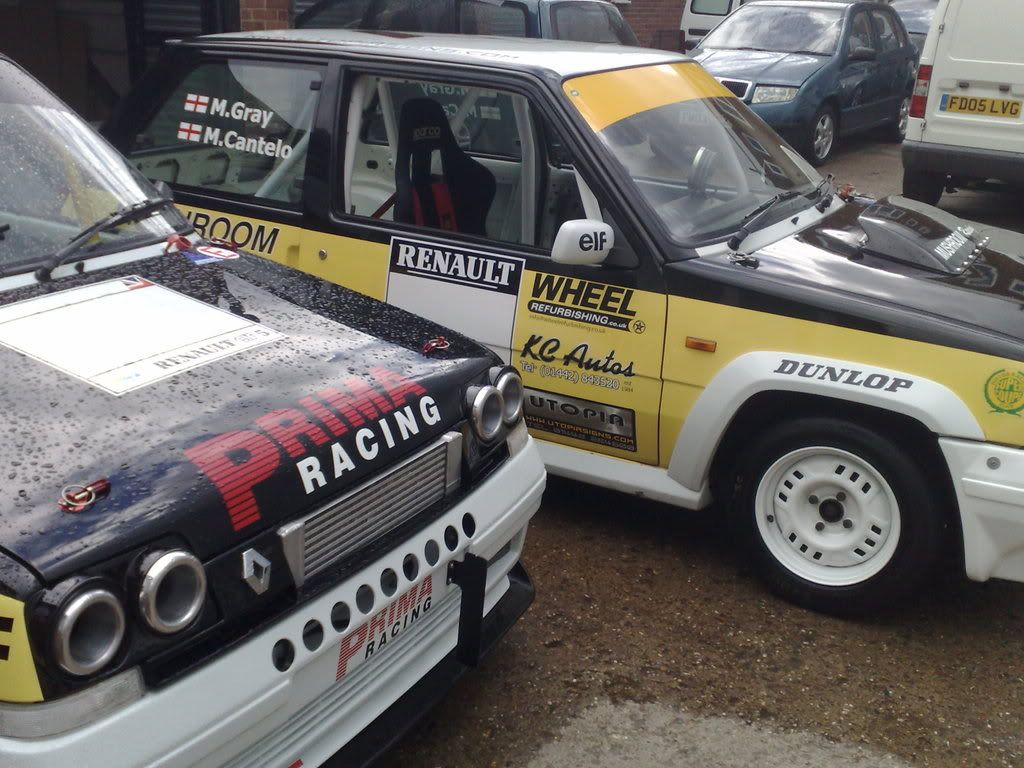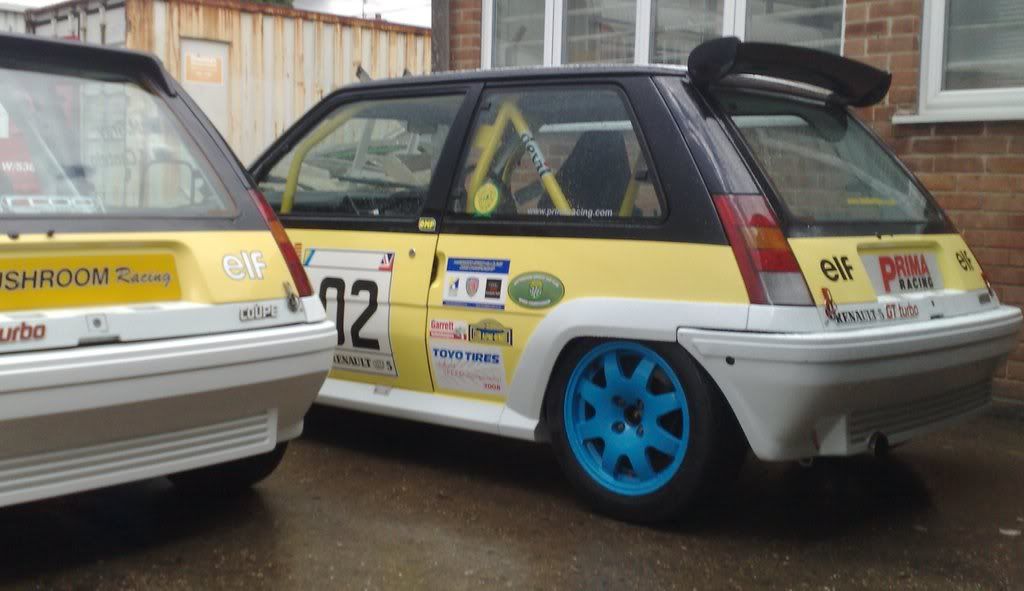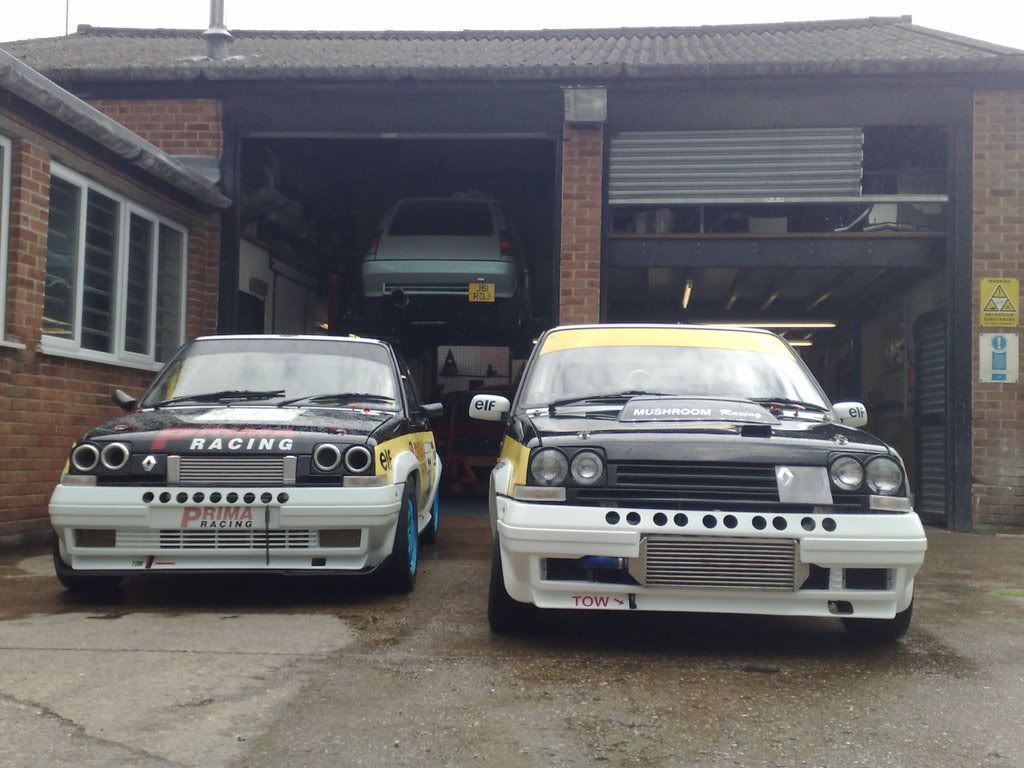 2
« on: 17:16, Mon 23 June 2008 »
Hi Guys n Gals.

Can anyone reccomend a Rolling Road to set up my newly built R5 Cup.

I want to make sure that the timing/jetting etc is all set correctly..

I live near Milton Keynes so the closer the better but I don't mind travelling either if it's worth the trip..

:wink:
3
« on: 09:43, Tue 03 June 2008 »
Hi I'm sure someone can help me but I'm not yet familiar with all the parts of the R5 engine as this is may first one.
I've just had my engine rebuilt and now puttng it back into my beloved R5 Coupe Cup but as it's been a while since I toook the parts off I'm a bit puzzled as to where some bits go!!
(Yeah I know schoolboy error and no photos for reference.. :oops: lol)
Can anyone shead some light??
Here are the offending parts!
Part A:
Part B: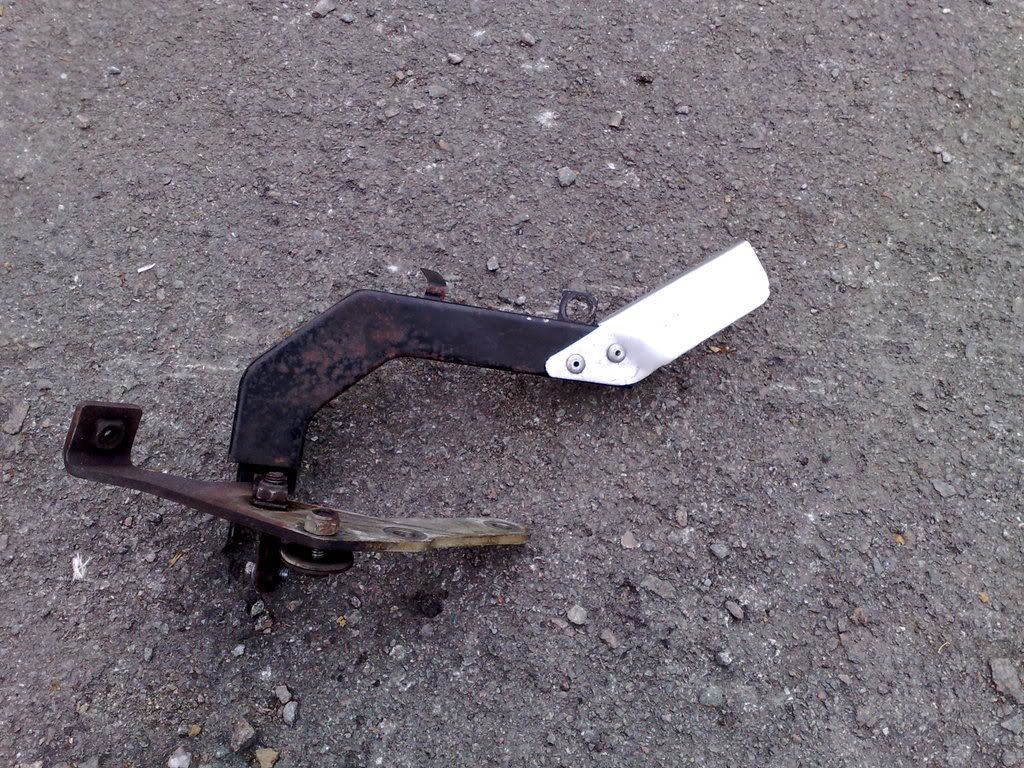 4
« on: 11:24, Fri 07 September 2007 »
5
« on: 09:40, Thu 23 August 2007 »
This is my R5T Super Coupe Cup racer which I sprint. (I love this car!!)
It's one of the very last Renault 5 Cup Cars to be built by Renault Motorsport for the Renault 5 Elf Cup Series, this 1.4 Turbo race car went on to compete in the Coupe Cup & then the Super Coupe Cup. The car also competed in Renault Motorsports 30th Anniversary Meeting in the Renault 5 Celebration Race at Thruxton in 2004 where the car finished 12th out of 26 5's.
It has also appeared in and was on the front cover of Retro Cars December 2005 edition.
The car has been developed for competing in sprints with the addition of several performance parts from the original Cup spec as below but will be changing soon as engine blew at last sprint at Silverstone. (Cracked Liner)
Cup Spec plus the following:
Turbo Dynamics T25 Hybrid Turbo
Forge Front Mount Intercooler
K-Tec Side Exit Exhaust with 2.5 turbo elbow and downpipe.
Group A Dump Valve
Cup Spec Oil Cooler
Samco & Race Spec Hoses
GT Tuning gas flowed lobster back Carb top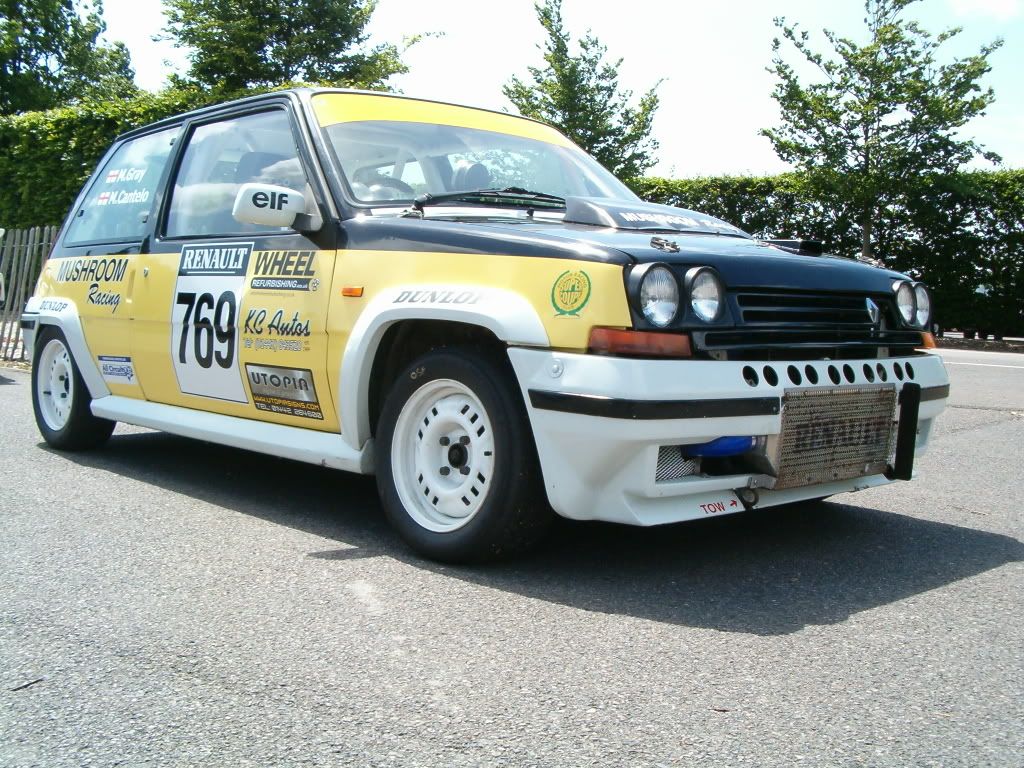 6
« on: 16:36, Wed 22 August 2007 »
Hi I've just found your website and thought I'd join.
I've an ex-Coupe Cup R5T that I've been sprinting this year and the last part of 06. Unfortunately my team mate blew the engine in practice at Silverstone last weekend. :O((
(Not really his fault though)
The engine gave way big style with large plumes of white smoke!! (Liner cracked on No.3)
So will now be Rebuilding the engine to a better spec. (I'm sure I will be bending a few ears with load of questions shortly as I've not owned a R5 before... So Far I've only taken ht ehead off hence knowing the liner is cracked.)
Here's a few Pics anyway
My Baby.
Broken Liner No.3.
Action at Goodwood earlier this year.
Any hope to speak to some of soon as I'm sure you've got a wealth of knowledege that will be invaulable... :wink:
Oh also own a Clio 182 (Called the bean due to the colour!)
Pages: [1]